There are no more items in your cart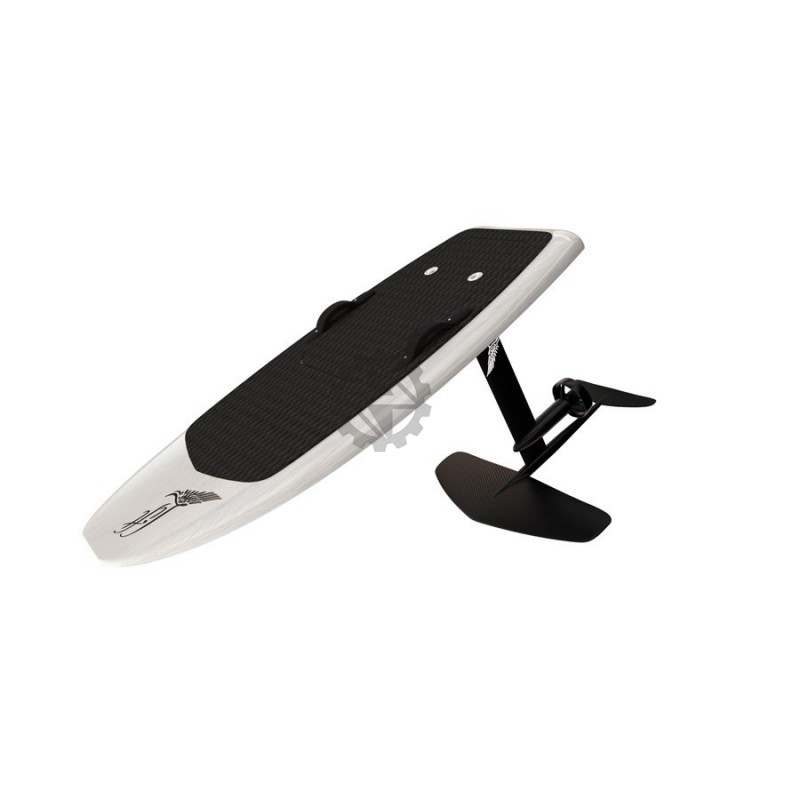  
Electric Foil Lift 3 White
The lightest, longest lasting, most durable eFoil on the market. 2hr ride time, 30mph speed, and a custom carbon fiber blend on our aerodynamic third generation board shapes. Sizes available: 4'2'', 4'9'', 5'4'', 5'9''.
- - -
Included in the price :
Full Range Battery with 120 min. riding time
- - -
Mid-Range battery can be ordered at a cheaper price (1000$ USD less). Please contact us for more information.
Lift Foils FLY OVER WATER
Experience surfing's newest frontier with the Lift eFoil- the original electric hydrofoil surfboard and the world's smallest personal watercraft. No wind? No waves? No problem.
Electric Hydrofoil Surfboard
We've spent over a decade developing and fine-tuning the ultimate foiling experience.
Whether you're a complete beginner or an experienced thrill-seeker, into serene lakes or riding big surf, the Lift eFoil allows you to craft the adventure that's best for you with an all-electric, silent motor that glides through any body of water.
Product Reviews / Q&A
Reviews (0)

All reviews (0)
Has image/video (0)
Excellent (0)
Good (0)
Medium (0)
Poor (0)
Terrible (0)

Latest
Oldest
High rating
Low rating
Helpful